Permaculture courses Beck Lowe is involved in 2017 & 2018:
Castlemaine Community House PDC
This long running PDC is on one day per week during term time for 16 weeks, co-tutored with Ian Lillington. Next course will be on Mondays starting 24th July 2017. See Castlemaine Community House website for more details and booking information: cch.org.au/workshops/permaculture
Residential Ashram PDC, Rocklyn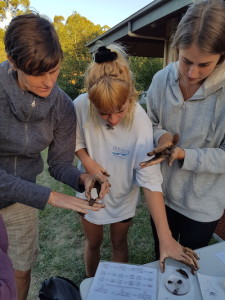 This PDC combines permaculture and yoga practice with a fully catered stay in an Ashram. The 2018 PDC runs from 23 February to 10 March 2018. Tutors include co-originator of the permaculture concept David Holmgren, Beck Lowe and Angela Enbom. See holmgren.com.au/permaculture-design-course-rocklyn-ashram/ for further details.
Ballarat Permaculture Guild PDC
This PDC runs one weekend per month for the first half of 2017. Beck is a guest tutor. For details of the next PDC see: www.ballaratpermacultureguild.org
Murrnong Permaculture Design Course (PDC), Violet Town

This PDC runs over 7 weekends spread between November 2016 and May 2017. David Arnold runs this course with Beck as a guest tutor. For information on the next PDC see murrnong.com/pdc/
Diploma of Permaculture and Certificate IV in Permaculture
Online courses run by TAFE NSW  www.rit.tafensw.edu.au/courses/detail/permaculture-dip-2016-726628 (Beck is one of the assessors)
Beck is also a Recognition of Prior Learning (RPL) assessor with TAFE NSW – if you have lots of permaculture experience, this is another way to get your CertIV or Diploma